Chammy Hammy Dammy used to be the main antagonist of Five Nights at Piggy's. This role was now given to Piggy Ham Bacon in the final game.
Appearance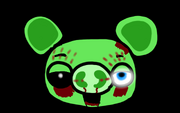 Chammy is a withered toy animatronic, however, he doesn't seem to be withered. He only has blood flowing out of his eyes, mouth, nostrils, and left ear, has big ears look like Withered Freddy's ears from Five Nights at Freddy's 2, a dark-green ear and nostrils, light-green snout, a lime green torso, black-thin eyebrows, a hollowed right eye (some points), a glowing left eye (some points), and bloddy finger prints over his fore head.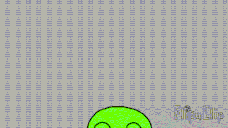 Trivia
Chammy is the only replaced character in Five Nights at Piggy's as he was replaced by Piggy Ham Bacon. This excludes the other characters however because they were only remade.
Similar to his replacement model, Piggy,  in the final game, Chammy is the only animatronic in the beta that is able to travel into the Buffet Stand.
Ad blocker interference detected!
Wikia is a free-to-use site that makes money from advertising. We have a modified experience for viewers using ad blockers

Wikia is not accessible if you've made further modifications. Remove the custom ad blocker rule(s) and the page will load as expected.