Jevron Freeman (also known as Jevron L Freeman) is the artist and the developer of Five Nights at Piggy's 1, 2, and 3.
Official Profiles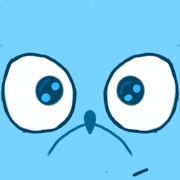 Games
Cancelled Games
Trivia
As seen in Jevron's Youtube Channel, there is a troll video called A Nightshift into Candy's. This game was actually the start of Five Nights at Piggy's.
Jevron Freeman mostly makes his videos with either Microsoft Powerpoint or Bandicam.
It is revealed that on his wiki account blog, Jevron is a fan of alot if things.
It is confirmed by Jevron himself that he will make a cartoon that includes his mascot called, "Metal Suit Mammals."
Gallery