Were you looking for Red's counterparts? Red (animatronic) from the original Five Nights at Piggy's and the sequel game, Five Nights at Piggy's 3, or his other (possible) counter part, Red (Bird)?
Appearance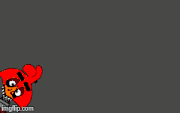 Red is a Angry Birds version of Withered Chica, as they both have distorted jaws, a visible endoskeleton, eye gaps, and a sharp beak with alot of teeth. However, Red has eyebrows unlike Withered Chica.
Locations
Red starts at Backstage-1 then moves towards to the Office Air-Vent then into the Office. Taking a look of Red's endoskeleton, unlike the endoskeleton from Backstage-2, Red's endoskeleton is flat and only has a lower jaw.
Trivia
Red is the only animatronic in the Beta to have the most smallest movement cycle as Red only goes into three locations.
Red is one of the animatronics with a horribly animated jumpscare in the beta. Others are being Terrence (Beta Version) and Lucky Pucky Wucky
Gallery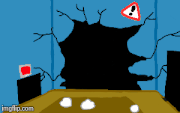 Ad blocker interference detected!
Wikia is a free-to-use site that makes money from advertising. We have a modified experience for viewers using ad blockers

Wikia is not accessible if you've made further modifications. Remove the custom ad blocker rule(s) and the page will load as expected.