Silver is a easter egg in Five Nights at Piggy's Beta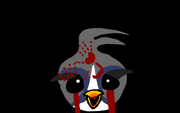 Appearance
Silver is a animatronic hawk as she is gray, long triangular eyelashes, bloody hand prints on her eyelashes and fore-head, blood smear on her head, bloddy tears, and black endoskeleton eyes with white glowing pupils.
Locations/Behavior
Silver seems to start at the Junior's Playroom then when the player pulls down the monitor, Silver will immediately jumpscare the player.
Trivia
Silver might be based on Golden Freddy from Five Nights at Freddy's 1, 2, and (possibly) 4
Silver is the only character that is based on a new Angry Birds character that goes by the same name.
Gallery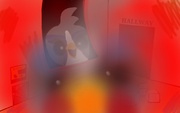 Bonus