Terrence is one of the main antagonist of Five Nights at Piggy's Beta.
Appearance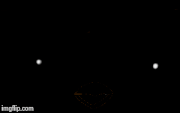 Terrence seems to not have any withered areas as he has no stitches or torns on his body. Strangely enough, he has no tan belly.
Trivia
It is very possible that Terrence's Beta Jumpscare was removed and changed because of some viewers having epilepsy.
Like Chuck in the beta, Terrence blends into the darkness.
Gallery